About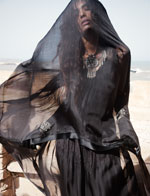 Paul's work concentrates not only on fashion itself, but on what fashion is about, people, style and everything that comes with it. Within fashion Paul's work also meets with his own mind, eye and of course the ones he works with. Paul's series are not meant to be bite-size chunks, but have the intention to leave room for a personal interpretation of viewer.

Editorials: Elle, Flash Art, Style and the family tunes, V magazine, Marie Claire, Spin, DIF, Vissionare, Parool, Volkskrant Magazine, Quote, Squeeze, Jackie, Psychologie Magazine, One Magazine, Sensation, Esquire, Sportswear International, Code, Vice, Link, Playboy, Elegance.

Commercial: Mexx, KPN, Nike, Bijenkorf, Grolsch, Tommy Hillfiger, No-Excess, WE, Heineken, Pepe Jeans, Canon, Mc Gregor, Only, Hi, Amsterdam Admirals, Philips, Veronica, Vodafone, Sweppes ,Not the same, Gemeente Utrecht, Nederlands Filmfestival, Hans Anders, Shoeby, Sanex, Tripper jeans, Ola, Gemeente Bloemendaal, Schweppes, Bootz, Hi, Filmfestival 2004/2005, Planet Internet, Oger, Grand'Italia, Adam.